Get Ready To Face-Off For The 2018-19 Season:
PRE-REGISTER FOR THE 2018 YOURULZ HOCKEY SEASON NOW!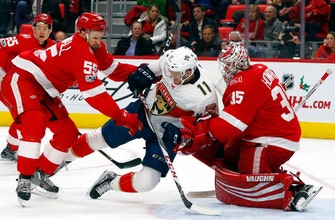 DETROIT (AP) Mike Matheson scored his first goal of the season and the Florida Panthers won in overtime for the first time this season, taking a 2-1 decision from the Detroit Red Wings on Monday night.
BUFFALO, N.Y. — The Sabres were much better in a recent three-game road swing following their worst stretch of the season, although there's still plenty of room for improvement.
2017-18 Subscribe now to see our 2017-18 outlook. 2016-17 Atkinson put together the best season of his career in 2015-2016, tying for the team lead in points with 53 while recording his third straight 20-plus-goal campaign. While the 27-year-old doesn't have the skill...