Registration Still Open For The 2017 Fantasy Football Season!
Premium Leagues are free for a limited time!
Fueled by YOUR feedback and requests for a better fantasy sports experience, YouRulz brought together the leading organizations in fantasy sports data & systems to develop a platform revolutionizing not just how we all "PLAY" fantasy sports, but providing the ability to actually "PARTICIPATE" in fantasy sports - along with the opportunity for total customization… according to Your Rules.
The following features truly differentiate YouRulz from other Fantasy Sports providers. These patent-pending services will enable YouRulz to revolutionize how people play and manage the game.
Complete Commissioner Customization
Live In-Game Roster Changes (Substitutions)
Points on Pass Interference
Custom Play By Play (by Fantasy Team, Player, etc.)
Set Backups For Automatic Replacement If Injured (coming in 2018)
Use Of Real Salaries & Caps (coming in 2018)
Designed For Mobile
Philip Rivers continued his assault on the league with 319 yards and 2 TD's, with both Tyrell Williams and Keenan Allen having 100-yard days.
Gordon is so talented that he needs to be started for the rest of the year, regardless of opponent.
Tyreek Hill and Travis Kelce were the monster beneficiaries of those 4 TD tosses, leaving scorch marks that are probably still visible on the field.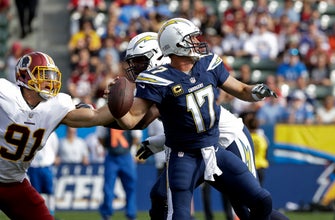 COSTA MESA, Calif. (AP) Deep in his 12th season as the Chargers' starting quarterback, Philip Rivers is playing some of his best football.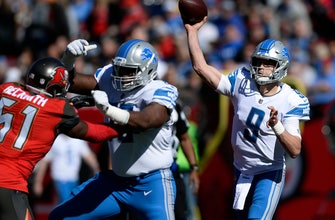 ALLEN PARK, Mich. (AP) The Detroit Lions have earned the right to keep their hopes of making the playoffs for at least another week.
Monday, December 11, 2017 Welcome to the Dynasty First Down, where each week, I'll focus on one player gaining or losing dynasty value. This is just a portion of a new dynasty series entitled Three & Out, which can be found each Monday. To find the full article,...