Tip Off For The 2018-19 Season:
PRE-REGISTER FOR THE 2018 YOURULZ BASKETBALL SEASON NOW!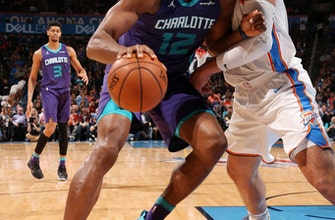 OKLAHOMA CITY (AP) Dwight Howard scored 23 points to help the Charlotte Hornets beat the Oklahoma City Thunder 116-103 on Monday night.
HOUSTON (AP) Clint Capela had a career-high 28 points and James Harden scored 12 straight points for Houston in the fourth quarter as the Rockets rallied for a 130-123 victory to extend their winning streak to 10 games on Monday night.
NEW YORK — While LaVar Ball brings his traveling circus to the Big Apple with a Big Baller Brand pop-up shop in Manhattan, Lonzo Ball and the Los Angeles Lakers bring a two-game winning streak into a Tuesday night matchup with the New York Knicks at Madison Square Garden.