FIRST PITCH OF OPENING DAY 2019:
PRE-REGISTER FOR THE 2019 YOURULZ BASEBALL SEASON NOW!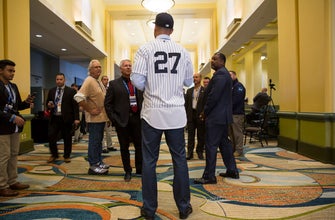 LAKE BUENA VISTA, Fla. (AP) No matter how much their fans imagined Giancarlo Stanton bashing balls over the Green Monster, the Boston Red Sox never came close to getting the NL MVP.
LAKE BUENA VISTA, Fla. (AP) Gene Dias of the World Series champion Houston Astros has won the Robert O. Fishel Award for public relations excellence in the major leagues.
Brandon Morrow: Morrow is seen as the Cubs' would-be closer, barring further offseason additions, Gordon Wittenmyer of the Chicago Sun-Times reports. Visit RotoWire.com for more analysis on this update.